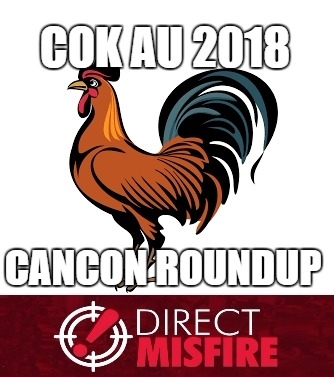 Champions! We have returned (finally) to bring you all more podcasty goodness. Our first episode for the year has us straining to remember what happened at the Clash of Kings Au tournament. The heat from the oversized tin shed that is Cancon must have taken its toll.
We persevere in any case with the help from the man with more charm than a leprechaun, Huw (of "The Red Jokers" podcast fame).
So settle in for a recount of all 28 games... it's not that painful, I promise.
Enjoy!
*check out The Red Jokers over here: https://www.facebook.com/RedJokers13/