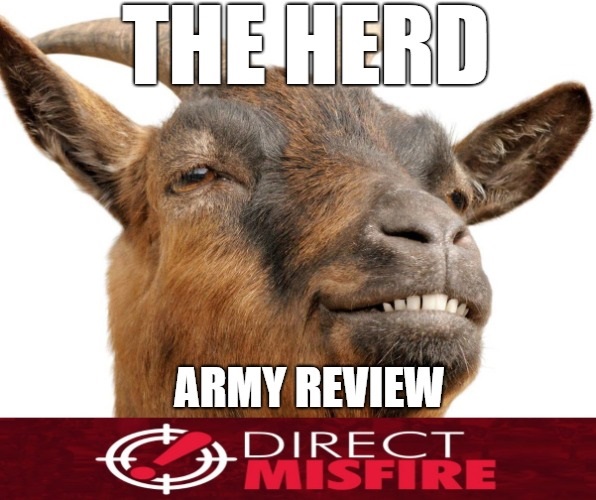 Grab your halters, hoof picks, hand shears, and crook as Direct Misfire tackle the long-talked-about, often-delayed army review of The Herd! 
Assisting Bensome corral the livestock are special guests Huw (from The Red Jokers fame) and head shepherd himself: Kris Kapsner (from the Lake SWATT fantasy squad podcast). Settle in as they deep dive into the throng, covering the army units, items, strats and formations. 
Kris also drops a couple of exclusives from the upcoming Clash of Kings 2019 supplement!!!
Enjoy!
*The Herd background story music taken from Syrinscape soundboard. 
** Note, the audio quality isn't the greatest this ep. Teething problems with a new form of recording audio with online guests. This should be sorted by the next interview.
-Bensome